The Pastrami Incident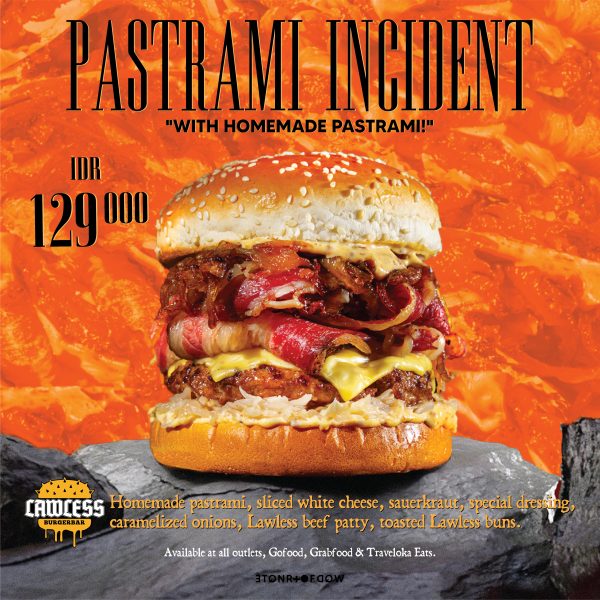 Pastrami dipadukan dengan beef patty Lawless gak mungkin salah! Menu bulanan terbaru dari Lawless Burgerbar, The Pastrami Incident, sudah bisa kamu santap di semua outlet Lawless Burgerbar. Bisa didapatkan seharga IDR 129K, The Pastrami Incident menggabungkan ingredients seperti, pastrami homemade, beef patty Lawless tentunya, sauerkraut, dressing spesial, caramelized onions dan dilengkapi dengan irisan white cheese. Menggiurkan? Pasti!
Tunggu apa lagi. Buruan kunjungi outlet Lawless Burgerbar terdekat atau order via layanan pesan antar makanan online favorit kamu.